CRC 814 – Final Colloquium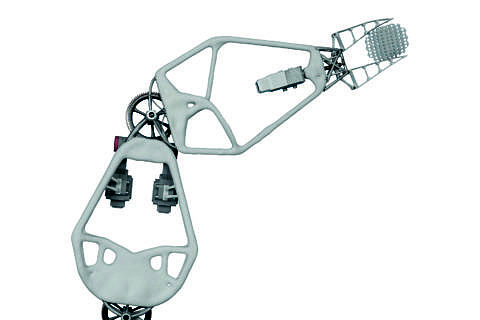 For the past 12 years, our Collaborative Research Center has been dedicated to fundamental research in the field of powder-based and beam-based additive manufacturing for metals and plastics. As a culmination of our work, we would like to present to you the overarching results of our subprojects and scientific findings. During the colloquium, insights from all projects of Collaborative Research Center 814 will be presented. These include:
results on powder production using liquid-phase-based processes
modification and functionalization of powder systems
process-adapted material characterization
process strategies for increasing productivity and reproducibility in powder bed fusion of polymers
in-situ alloy formation and beam shaping in powder bed fusion of metals
efficient process strategies for producing multi-material and hybrid components
electron-optical imaging for automated process control in electron beam melting
approaches to simulating the entire process chain and robust optimization of multifunctional hybrid lattice components.
In addition, we have supplemented the program with two industrial talks from Schaeffler Technologies AG and 1zu1 Prototypen GmbH & Co KG. The colloquium offers a unique opportunity for exchange and dialogue between industry and research.
The colloquium will be held on 13. June 2023 in Fürth. All presentations will be given in the German language.
Participation in the concluding colloquium is free of charge. You can find the current program and registration information on our website at the following link:
For further questions, please contact Mr. Andreas Jaksch (Andreas.Jaksch@fau.de).
We are looking forward to an exciting final colloquium and to meeting again with all partners who have accompanied us over the last 12 years.